Written by OKFIL Window Filters CEO, Denis Dmitriev 
A person who has decided to start own business is eager to be financially independent. He or she wants to realize managing talents and successfully invest money.
Judging on my experience I would say that it is much cheaper and easier to start franchising business rather than start from nothing when you will have to create and develop your own brand. In this article I will describe my experience with the examples from OKFIL Window Filters Company.
First let's understand the terms: a company that sells its' business by franchising is called Franchiser and a person who buys such business is called Franchise. The entrance fee for the right to use the brand, technologies and other know-how of the franchiser is called franchise fee. As a rule this sum is not refundable in case of termination of the franchising agreement. Royalty is a regular payment depending on the income or profit of the franchisee, or a fixed monthly fee. Sometimes a franchiser insists on paying a minimum amount of royalty even if the franchisee does not have an income. It is necessary to maintain Support Department and to pay for the federal advertising. OKFIL Window Filters Company has fully refused royalty to make the business available for businessmen of any level.
The best option for start-ups is a ready-made business. In this case you receive not only the rights to use the brand, but also technology, business plan, contacts of suppliers (and working conditions with them) and many other details that would help in your work. Briefly, the essence of franchising is that a big company gives a private entrepreneur the opportunity to open a business under the name of a known (or not so) brand and supports it. What are the steps if you decide to follow this way? First you pay the company a franchise fee and then regularly pay royalties (retro-bonus).
My company, OKFIL Window Filters, also suggests buying franchise. As for statistics eight franchising companies out of ten are more than five years in the market. It is a good rate, isn't it?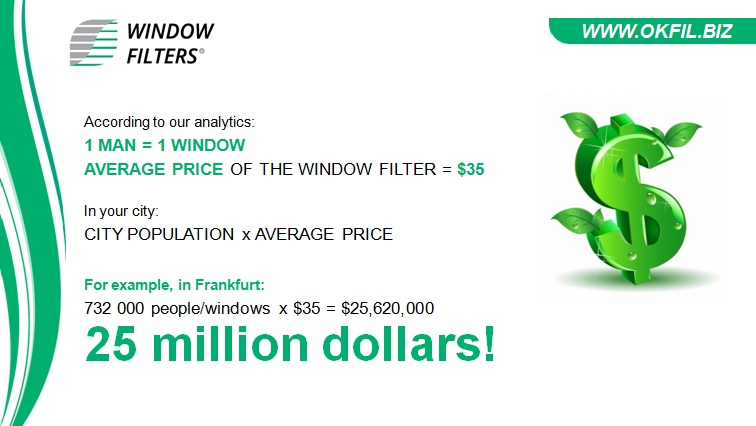 Before you make a final decision, you need to understand the pros and cons. Let's start with the pros:
Well-known brand. It is not a secret that brand development requires serious money. It may take years before the brand gains trust among consumers and will start being in high demand. Franchising business means that consumers have already known the brand and it will be easier to work with potential clients. Or franchiser invests own money to promote the new brand. OKFIL Window Filters Company does advertising in social media such as Yandex, Google, Facebook, Instagram at own expense in order to help its' franchises to promote a new product in their cities.  

Good even for "business newcomers".  Buying franchise is a good option for people who do not have a serious entrepreneurial experience. Schemes that the franchiser offers are already time-tested, so you will not have to learn from own mistakes. Moreover, the franchisee will have support from the company that provides complete information on the business. At OKFIL Window Filters Company each franchisee has the personal curator who helps daily to solve all queries and prompts the better ways.  

Credit. If you have no money for franchise fee you may get credit or bring a partner-investor. And here you will get a nice bonus. A representative of a well-known brand can easier get a loan and win the bank's trust rather than an individual entrepreneur for the own new project. But you always should understand that you will need money for development and for life. You should well calculate all possible costs and think of the minimal family needs. If you have no enough money even with a credit, you may always negotiate with the franchiser about deferred payment for franchise and goods. Don't be afraid to ask for this. Many franchisers are quite forthcoming as they are going to cooperate with you for a long time.  

There is no need in a big staff. In most cases franchiser is responsible for the part of works that you will not have to do. OKFIL Window Filters Company for example absolutely free performs service of incoming calls from all Russian regions via federal contact center, and also makes direct sales through social networks and other communication channels. You do not need to hire your own telemarketers and it greatly saves the budget for HR sourcing, salaries, trainings, office equipment and telephone communications. Our franchisee pays only for a local phone number.

It is easier to get out of the business if it does not suit you. Imagine that in six months or a year you realized that this is not what you have always dreamed to do, it happens sometimes. It will be very difficult to sell your own business and very hard just to close it as a lot of power and money was invested in it. With a franchise everything is much easier. Ready-made franchise business can be resold with the help of a franchiser to another interested person in your city. In this case you might even return the invested money, or part of them at the expense of a new owner.
It would seem that franchising has only positive moments but there are some hidden hazards that I will tell you about.
90% of those who want to buy a franchise consider it a magic pill from poorness and work.
You will have to work a lot to get income. A franchise is your own business, but with ready-made instructions, so you will need to work much more than just a hired employee. I assure you that a "free ride" will not work here but all the efforts will be repaid by the delight that own business brings and high income that you will get when the business is developed enough in your city. All your efforts will be invested in your own business and your personal bank not in an employer's "pocket".
By receiving the franchiser' support the buyer of the franchise undertakes a number of obligations. This is both compliance with the terms of the brand representative, and regular royalty payments. Unfortunately the situation when the franchise enterprise closes because the franchisee for some reasons failed to provide the service at the desired level happens quite often. How to avoid it? Discuss all disputable questions from the get go and think how you will meet all obligations. And finally ask yourself if you have enough strength and resources to do this?
Check before buy if a franchiser really does the business! There are many "shell-companies" in the franchising market. It means that some "adventurous" people sell only an idea and not working and reliable business. And when a franchisee has some specific questions such franchiser will not be able to answer them as he was not experienced them on practice and was just thinking of them in theory. I invested more than 800 000 USD into OKFIL Window Filters business. I reinvested all the profits back into development to find the most effective tools. By studying of many promotional channels and sales techniques I have found the most effective ones and absolutely useless ones. I went through a very difficult road while was looking for a working business model and I had made many mistakes. Now my franchise partners will not need to go down this road again as they can immediately use only effective tools. It is a good saving, isn't it? Believe me, if you think that you are the cleverest man (I'm sorry for being rough, but some people think so), and you can do the same thing much cheaper or for free, you are mistaken. Most likely that you will go through the same way, with the same expenses and problems, and the world business practice had proved it.  
Franchise depends on franchiser. An individual entrepreneur has a free choice of how to develop his/her business and does not depend on franchiser. The well-being of the franchisee depends on brand's owner. If the franchiser is experiencing difficulties in business, then this will affect the buyers of the franchise. But there is also a positive moment: in the good "peak" times the franchise will affect the financial recovery. So choose the brand that you have the same values with. You should understand that you will have to work with these people and the work should be comfortable. For instance OKFIL Window Filters Company is popular among people who like taking care of others, who want to make people's lives better and are concerned about the environment, ecology and air quality in the world.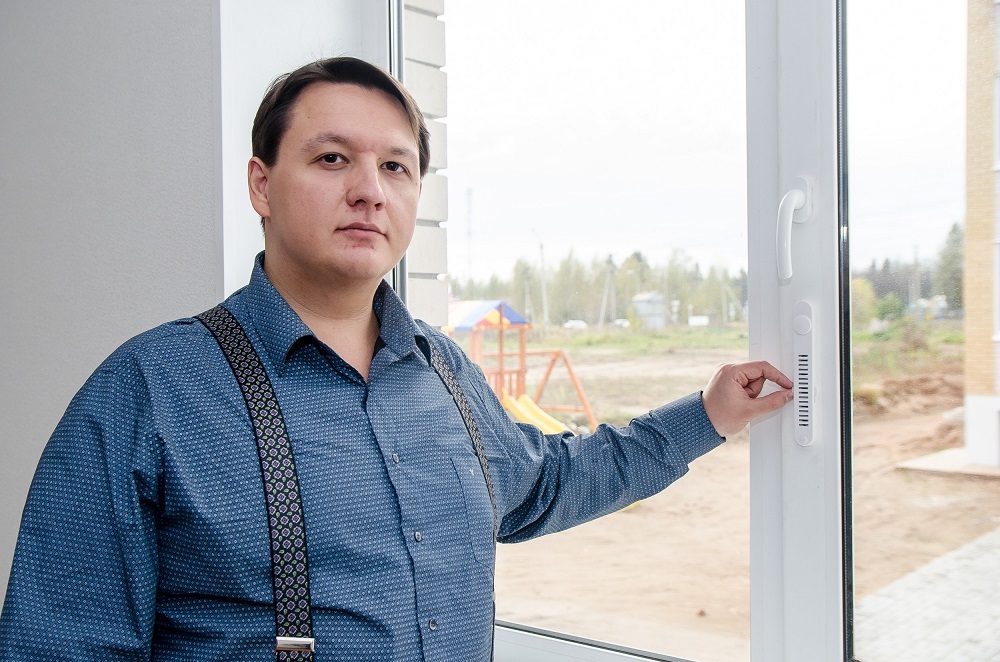 Please do not hesitate to contact me for more details.